W.O.W.
100% Superfine Merino WOOL
475 yd / 434 m ( approx 8 oz / 227 g) · Worsted (#4) – 4.5 – 5 st / inch · US 7 – 9 (4.5 – 5.5 mm)
Made in Peru · Hand wash gently in cool water. Lay flat to dry.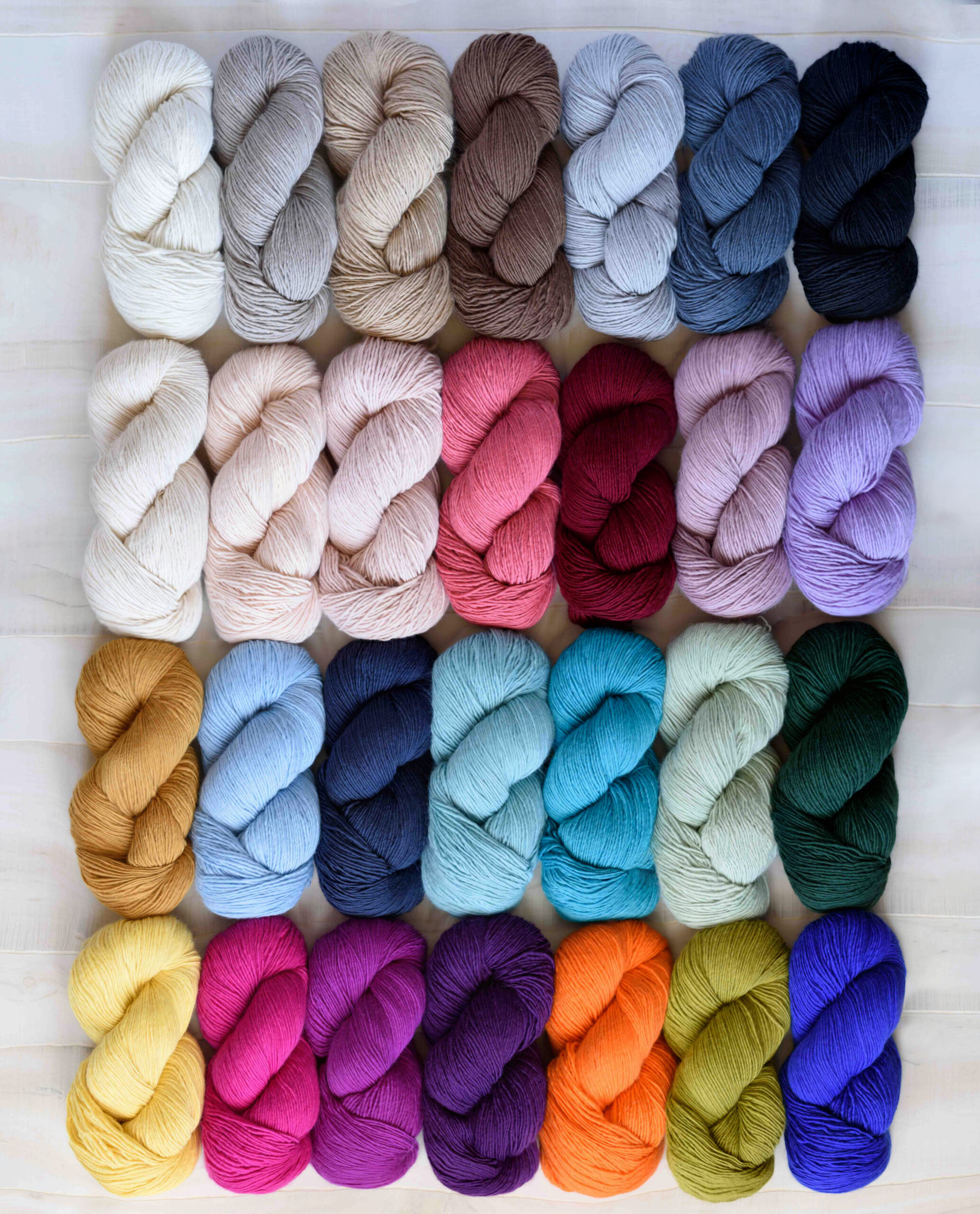 Galler Yarns
W.O.W.
is the perfect worsted weight, single-ply yarn made from 100% Superfine Merino. Super plush, super pillowy and super durable, this yarn will beg you to cuddle. Often. Really. And because GALLER YARNS W.O.W. and SUPER-B™ are Oeko Tex 100 certified (i.e. certified organic), there's nothing to worry about keeping them close!
Known as "white gold," our incredibly luxurious wool comes from the most breathtaking lands in Argentina. The Patagonian grasslands consist of vast steppes stretching as far as the eye can see to the foothills of the Andes. It is here, in this sparse, wild landscape, that herds of sheep graze freely and undisturbed. Our merino wool complies with strict levels of animal welfare, land management and ethical work policies.
Galler Yarns
W.O.W. Merino Yarn
is perfect for all those cozy sweaters, hats, scarves, blankets, and beyond. Just like it's chunkier sister, Galler Yarns Super-B™ Merino Yarn does not shed and is just as next to skin soft.